Welcome to the Parent Hub, here you will find letters, information, useful links and programs for you to use.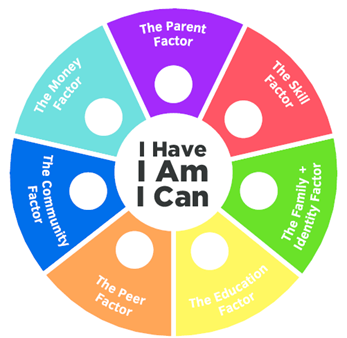 Published online with permission from The Resilience Doughnut. Copyright The Resilience Doughnut 2008 – 2020. All Rights Reserved. The Resilience Doughnut and The Resilience Doughnut logo are international trademarks of The Resilience Doughnut Pty Ltd. For more information in the UK and Ireland, please visit www.resiliencedoughnutuk.com
Solution Focused Questions:
1. 'On a scale of 1-10, how are you feeling about…?
2. What score would you like to get to?
3. Think about your Resilience Wheel/3 strongest factors, how have you achieved these?
4. How can use these factors to improve the situation now?
If student is unsure, use the following:
5. Think about a difficult time you have gone through, how did you overcome this?
6. How did your 3 strongest factors help you?
7. How can they help you in a future challenge?