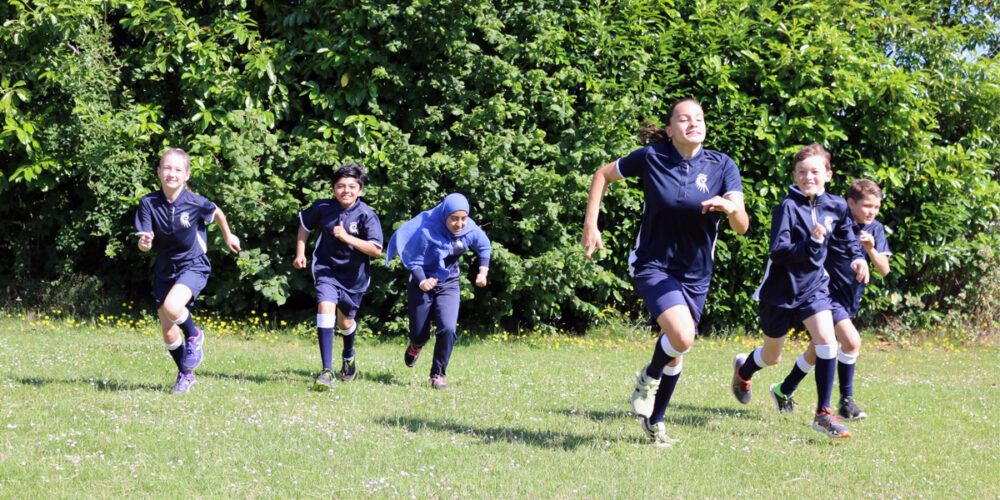 Enrichment, Clubs and Activities
Times
All clubs will run 3:15-4:15. Students should also be meeting at the correct area for each club and getting changed in the changing rooms.
Students should go straight out to their activity zone to access the club. Football will either be on the 3G or field. Rounders (mixed gender) will be on the field
Students must bring their valuables with them.

Fullbrook provides a varied and broad opportunity for enrichment activities both in school and outside. We recognise that enrichment provides students with the means to broaden their horizons, developing a deeper understanding of their own strengths and also gaining a greater sense of what it means to be a successful member of society.
We have well equipped, purpose built facilities which enables us to support the curriculum with a rich and varied programme of workshops, performances and enrichment activities on offer.
The school has a well respected Concert and Jazz Band who perform regularly both at school events and at community venues. They also have an annual music tour. Students have a wide range of opportunities to become involved in the Arts, including Ukulele, Strings and Brass Band. There are numerous peripatetic lessons on offer, ranging from piano to guitar. Fullbrook stages a highly regarded and successful musical production every other year where students are able to participate in rehearsals after School.
Sports on offer as extra-curricular activities range from football, tennis and dance to the more unusual dodgeball and ultimate frisbee, giving all students a chance to enjoy being active regardless of sporting ability. Fullbrook has several very successful competitive sporting teams in a range of sports including rugby, football, netball and cricket.
If you can't find anything there which takes your interest, then there are also Science Clubs, Maths Clubs, various English Clubs, Geography Clubs and Technology Clubs.
This wide-ranging programme of opportunities caters for all pupils' needs, not only supporting and enriching their formal education, but also providing them with opportunities to extend the boundaries of competition, involvement, leadership and even just plain fun.